'Primeira Mitose' furthers Rossano's musical research called 'Evento: Mitose' wich presents perspectives of the meeting between Afro-Brazilian rhythms and Mythology with William Shakespeare's literature.
'Primeira Mitose': https://brava.bandcamp.com/album/primeira-mitose
'Evento: Mitose'
In cell biology, mitosis is a part of the cell cycle when replicated chromosomes are separated into two new nuclei. Although they have several similar aspects, the two cells generated from this division are not identical, bringing particularities in their individual constitutions, even more distinct at the subatomic level.
Considering the rhythms as simple cells, in this project we use the term "mitosis" as a metaphor to name the event resulting from the multiplication of a rhythmic cell, or as how from the change of meaning, from the introduction of new instruments and elements to a rhythmic cell may arise new organisms, or events.

The use of Afro-Brazilian as a "rhythmic environment" to Shakespeare's sonnets is due to the fact that both have features based on the analysis of the human archetypes and their idiosyncrasies, emotions and further psychological aspects. The percussion beats of the Afro-Brazilian rituals go way beyond than bearing the rhythmn, although having a constant rhythmic cell as a baisis for the chants, some aspects as dynamics, speed and subtle appoggiaturas changes accordingly to the meanings and moments of those chants. These rhythmic variations are vital to illustrate Shakespeare's sonnets contents as from our "Mitosis" perspective.
Unlike the "immaculate condition" notably held by Christians, African beliefs among other aspects are based on human archetypes. Orixas like all humans have an emotional behaviour stirred by love, respect and, sometimes, possession – when ego is above the common good, feature widely found in mundane literature, including Shakespeare's sonnets. From this parallel, through music, poetry and philosophy, is designed the intersection between these two languages.

The study is nominated "Event" due its ongoing investigation process, whose main target is to unveil some of the infinite perpectives of the event in question: the meeting between Shakespeare's literature and Afro-Brazilian rhythms and Mythology. These perspectives differentiates one from another by the ways of performing and the the elements used in each one.
"These musical experiments defamiliarise Shakespeare in powerfully suggestive, sometimes disturbing ways which linger in the mind and memory." _Professor Ewan Fernie, The Shakespeare Institute, University of Birmingham /UK
Released works:
Pancreas Mitose (2016)
Fisrt researh record, a limited edition CD released by German label Bärwaldkeller Editionen.

A perspective of the event where we find the largest number of "subatomic particles". Voice, piano, guitar and percussion instruments, mostly floor tom and atabaque (central percussion instrument of Afro-Brazilian rituals) can be found in this phasis.

Rhythm, melody and harmony are used in a more racional way and less improvisational than in the 'First Mitosis', resulting in 6 pieces considerably distinct one from another.

https://mitosemusic.bandcamp.com/releases
http://baerwaldkeller.de/BWK001.html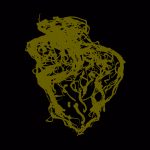 Primeira Mitose (2020)
Second research record, digitally released by brazilian label Brava.
A rereading comprising 5 of the 6 pieces from earlier 2016 album 'Pancreas Mitos'e plus another track representing an aspect of the African chant praising a divinity named Obaluaiyê, but now seen from another perspective, sustained by voices, birds, insects and other elements of Nature.
Other aspect to be observed is the use of the floor tom as a wire that uninterruptedly conducts to each moment of each piece, creating a "question and answer game" between Shakespeare's contents and Afro-Brazilian rhythms, an infinite inter-influencing process in creating new perspectives from two different cultures. This concept of unity can also be found on the Sutratma from India, Einstein's Unified Field Theory, among uncountable Philosophical and scientific different streams.
About the musician:
Born in Minas Gerais/Brazil, Rossano has been working professionally as a musician since 1991, engaged in education, research, performing and musical creation.
In 1995 with friends in his hometown, Belo Horizonte, started a project named Disfunção (Dysfunction), which gave birth to his group called pexbaA (late 90's/2010), whose proposal consisted in interacting many languages and musical forms in randomically ways, approaching to Dadaism due to the regular use of onomatopoeia on "lyrics" and improvisational vocal lines, as well as intersectional and free moving sounds.
Rossano has been connected with Afro-Brazilian rhythms since he was one month old, since his grandfather promoted an annual Afro-Brazilian Celebration called Congado in "Quilombo of Sapé" (a Brazilian hinterland settlement founded by freed slaves, one of the four officially recognized settlements in Brumadinho city/MG by the Palmares Foundation Federal Department). His interaction happened for three months a year along twelve years.
Rossano has never stopped attending to Afro-Brazilian temples and celebrations and later he was invited to play atabaque (African percussion instrument) on a Candomblé (cult of the African Orishas) temple, playing this role for more than two years, until the priest of the temple passed away.
From the early Afro-Brazilian beats till Rossano's musical experiments in the 90's, the Afro-Brazilian rhythms have always been present in his musical projects, and now, through the Mitoses, these researches come forward in a deeper aspect.